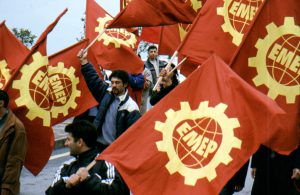 GREETINGS TO THE 8TH CONGRESS OF EMEP
Dear comrade delegates, dear comrades and sympathisers of EMEP
On behalf of the Workers' Communist Party of Denmark APK I salute the 8th Congress of the Labour Party of Turkey, wishing it complete success in achieving its goals, setting the directions of the struggle of the Turkish working class and people.
Your Congress takes place in a situation characterised by a sharpening of all the contradictions of capitalism and imperialism, foreboding the intensification of the class struggles nationally and internationally. The moribound imperialist system seeks a way out of its permanent and ever deeper crisis in wars, aggression, mounting fascism and full scale attacks on the rights of the workers and peoples.
We hail the achievements of EMEP as the vanguard force of the Turkish proletariat and its persistent struggle, always pointing to the necessity of revolutionary change. Certainly your 8th Congress will signal a further intensification of the struggle and the fighting abilities of the Party.
We hail efforts of the Turkish proletariat, the women and the youth in repelling the onslaughts of capitalism and reaction. We hail and support the just struggle for full national rights of the Kurdish people.
EMEP takes a consistent internationalist stand as one of the founding parties of the CIPOML – the Interational Conference of Marxist-Leninist Parties and Organisations. Its efforts to develop and strenghten this world wide organisation of the Marxist-Leninist communist parties of today has been of great importance.
The relations between our two Parties have grown and developed over the years to a militant and combative friendship. We are convinced it will grow even stronger in the future.
Dear Comrades –
the 8th Congress of EMEP opens the perspectives of new advances and new victories of the Party and the people. We greet it wholeheartedly!
Hail the 8th Congress of EMEP!
Long live the friendship between our two Parties! Long live the CIPOML!
Hail proletarian internationalism!
Glory to Marxism-Leninism!
On behalf of the Central Committee
Arbejderpartiet Kommunisterne
The Workers' Communist Party of Denmark APK
Dorte Grenaa
Chairman
Copenhagen November 24th 2017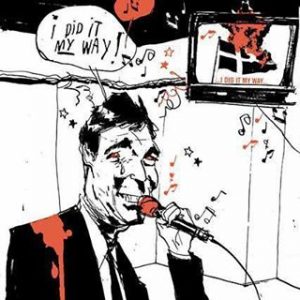 Dette er en artikel fra KPnet.
Se flere artikler og følg med på
KPNET.DK – NYHEDER HVOR DER KÆMPES
– eller på FACEBOOK
Udgives af APK Arbejderpartiet Kommunisterne
KPnet 25. november 2017