Luxembourg: Skandale i skattelyet afslører EU som redskab for de multinationale

Luxembourg har i årevis været et favorabelt skattely, som har hjulpet i hundredvis af multinationale virksomheder, også fra andre EU-lande, til at slippe for at betale skat. Det er ingen nyhed, der har ramt medierne i EU i en opsigtsvækkende historie, der har fremkaldt panik i systemet.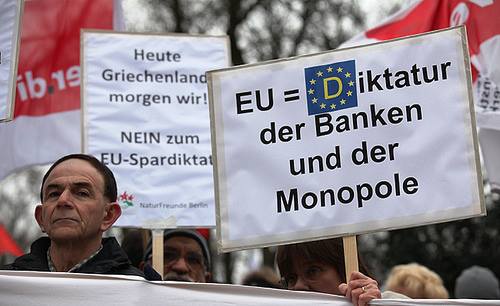 Da et politisk flertal for kort tid siden valgte kristen-demokraten Jean-Claude Juncker til ny kommissionsformand kendte man udmærket hans centrale rolle i landets rolle som foretrukkent og lukrativt skattely. Han var statsminister fra 1995 til 2013 og fungerede også i perioder som finansminister.

Han var også leder af eurogruppen 2005-2013. Den består af eurolandenes økonomi- og finansministre. Kommissæren for økonomiske og finansielle anliggender og Den Europæiske Centralbanks formand deltager også i dens møder, der finder sted ca. en gang om måneden.

Han har selvfølgelig kendt alt til systemet af skatteaftaler, der har hjulpet griske firmaer til at slippe for at betale skat for hundredvis af milliarder kroner og euro og været en af bagmændene bag konstruktionen og politisk frontfigur for dens lovlighed.

Blandt de velkendte virksomheder, der har benyttet sig af skattefidusen i Luxembourg er Ikea, SEB, Deutsche Bank, Heinz, iTunes, Volkswagen og talrige andre.
Se listen under denne artikel.

Det er en lækage hos verdens næststørste revisionsfirma, PwC, der har ført til afsløring af 548 skatteaftaler med Luxembourg om selskabskonstruktioner, der har tilladt de multinationale at betale promiller i skat til Luxembourg i stedet for procenter af deres profit i de lande, hvor den er blevet til. Og et samarbejde mellem aviser og medier i en række lande, der har fået historien frem.

Eksemplet med det ex-danske TDC siger noget om, hvordan systemet fungerer. Det blev i 2006 overtaget af fem kapitalfonde. Via en aftale med Luxemburg og en udspekuleret selskabskonstruktion slap teleselskabet for skat. Kapitalfondene kunne trække omkring 70 milliarder ud af selskabet. Dermed forsvandt stort set hele egenkapitalen. Antallet af medarbejdere skrumpede fra 20.000 til ca. 7000. Den tidligere konservative finansminister og bestyrelsesformand hos TDC Henning Dyremose erklærer sig uskyldig.

Det samme gør Bjarne Corydon, der stod i spidsen for salget af DONG til spekulantfirmaet Goldmann-Sachs i begyndelsen af 2014 trods massive folkelige protester.


EU - de multinationales redskab

Luxemburg-skandalen er en enestående tydelig illustration af, at EU er monopolernes og de multinationales redskab til at sikre og optimere profitten på de almindelige skatteborgeres regning. De får i forvejen lov til at betale for den økonomiske krise og bankernes spekulationer med brutale nedskæringer og voksende fattigdom.

Nu søger systemet og dets politikere at vaske hænder og har sendt aben videre til undersøgelse hos kommissær Vestager. Efter al sandsynlighed vil systemet blive erklæret for juridisk legalt følge EU-lovgivning og regler. Og så vil man 'rette op' på det ved at fremme en fælles EU-skattelovgivning, der tjener den nyliberale harmonisering af landene.

Lukkes en skattefidus, skal der nok komme en anden. Luxembourg er ikke det eneste skattely for de multinationale.


Mistillidsvotum til Juncker

Folkebevægelsen mod EU's EU-parlamentsmedlem Rina Ronja Kari er gået i gang med at få stillet mistillidsvotum til Juncker som kommissionsformand

- Det er jo helt uacceptabelt at et land aktivt deltager i at snyde andre lande for skatteindtægter. Og som regeringsleder er man altså ansvarlig for hvad staten foretager sig, siger Rina Ronja Kari.

- Denne sag beviser, at Junker på ingen måde er egnet som formand for EU-kommissionen, og det eneste logiske er, at han må forlade stillingen. Det viser jo også tydeligt hvilken retning EU vil gå i hvis Juncker får lov at blive siddende. Så bliver det en konkurrence mod bunden på de "smarteste" skatteløsninger til skade for skatteyderne.

For at kunne stille et mistillidsvotum kræver det støtte fra 76 MEPere. MEP Rina Ronja Kari er nu gået i gang med indsamle de nødvendige underskrifter fra de øvrige parlamentarikere. Derefter kan forslaget allerede komme til afstemning på EU-parlamentets plenar samling i næste uge.

Uanset hvordan det går med dette mistillidsprojekt drejer hele skandalen sig ikke om en enkelt mand, eller en enkelt fejltagelse, der kan rettes op. Det er et helt korrupt røversystem, syltet ind i regler og love og juridisk korrekthed. En enkeltperson kan sagtens ofres, og systemet overleve.

Skandalen er endnu et argument for at Danmark kommer ud af EU hurtigst som muligt


Bilag

LISTEN OVER DE INTERNATIONALE SKATTELYVIRKSOMHEDER

2PCT
3i
Abbott Laboratories
ABN Amro Group
Abris Capital Partners
Abry Partners
ABS - CBN Broadcasting Corporation
Abu Dhabi Investment Authority
Accenture
ACE Group
Acergy Group (now Subsea 7)
Advent International Corporation
AEA Investors
AHW Capital Management
AIG
Alexander Eriksen
Alfa Group Consortium
Allco Finance Group
Amazon
AMB Property Corporation
Amcon Allied Equity Holdings
Ameriprise Financial
AMP Capital Investors
Aozora Bank
Apax Partners
Apex Capital Management
Apollo Global Management
Apple
Arcapita
Arch Capital Group
Archangel Diamond Corporation
Arison Group
Artal Group
Ärztekammer Westfalen Lippe
Atomico
Audley Capital Advisors
Avenue Capital Group
Avery Dennison Corporation
AVIVA
AXA Group
Babcock & Brown
Balderton Capital
Ball Corporation
Baloise Group
Banca Delle Marche Group
Banca Popolare Dell'Emilia Romagna
Banco Bradesco
Banco Itaú (nu Itaú Unibanco)
Banque Martin Maurel
Baring Private Equity Asia
Bayerische Landesbank
BAYTEX Energy Corp
BC Partners
Belfor
Bjarne Borg
Blackstone Group
Bluebay (nu Royal Bank Of Canada)
BNP Paribas
Crédit Agricole
Boston Consulting Group
Bridgepoint
Brookfield Asset Management
Bucher Industries Group
Burberry Group
Cargill
Carlyle Group
Catalyst Investment Managers
CB Richard Ellis Group
Centerbridge Partners
Charterhouse Capital Partners
Chateau De Berne
Cheyne Capital Management
China Petrochemical Corporation (Sinopec)
China Yunnan Metallurgical Group
CIRCOR
CITCO
Citigroup
Cliffs Natural Resources
CNP Assurances
Coach
Commerzbank AG
Companhia Brasileira De Distribuição
COMPASS Group
Cordea Savills
Covidien Group
Credit Suisse
Damovo Group
Dawnay, Day & Co.
de Spoelberch Family
Dean Foods
Delff Management
Developers Diversified Realty Corporation
DNB Nor Group
Doughty Hanson
Draper Fisher Jurvetson
DST Systems
Dubai International Capital
DUET Group
Dyson
EFG Group
EMULEX
Encore Consumer Capital
Englefield Capital (nu Bregal Capital)
EQT
Equity Trust (nu Doughty Hanson)
ESO Capital Group
Eurohold
European Property Investors
EUSA Pharma (nu Jazz Pharmaceuticals)
EVRAZ Group
Experian
Fairfax Financial Holdings
FedEx Corp
Fidelity
Field Point Group
Financière Lafayette
Finmeccanica Group
Fonciere Inea
Foresight Group
Foster Wheeler
Foyer Group
FREO Group
Friends Provident
Fung Group
Future Fund
G.J. Hannink
Gategroup
Gazprom
GE Group
Gigamedia Limited Group
Gildemeister Group
Glanbia
GlaxoSmithKline
Golden Gate Capital
Golding Capital Partners
Goodman Group
Government Of The Emirate Of Abu Dhabi
Graymont Group
Great Atlantic & Pacific Tea Company
Groupe Caisse D'Epargne
Groupe Banque Populaire
Groupe LCF Rothschild (nu Groupe Edmond De Rothschild)
Groupe Rothschild
Gruppo Banca Sella
Guardian Media Group
Harbinger Group
Hauck & Aufhauser
Health Alliance Group
Heinz
Henderson Group
HG Capital
Hideal Partners
Highland Capital Partners
Hines
HNA Group
Home Credit Group
HSBC
Hutchison Group
Hypo Real Estate Group
IAM
ICAP
Iceberg Qapital
IK Investment Partners
IKEA
Informa
Intelsat
Intergenia
International Flavors & Fragrances
Intesa Sanpaolo Group
Investcorp
Barclays
IVG Immobilien
J Chahine Capital
J.C. Flowers
J.P. Morgan
Jardine Matheson Group
JER Partners
Jones Lang Lasalle
Julius Baer Group
Kaupthing Bank (nu Arion Banki)
KBL Lombard International Assurance
King Street Capital Management
Knight Business
Kohler
Landesbank Baden-Württemberg
Langres Investment Limited
Lehman Brothers
LFH International
Li Family Trusts
Lion Capital
Livingstone Brothers
Lombard Odier
Lubrizol (nu Berkshire Hathaway)
LVMH Moët Hennessy Louis Vuitton
Macquarie Group
Mark IV Industries
Maus Freres
McGraw-Gill Companies
Mercapital (nu N+1 Group)
Merrill Lynch
METTLER-TOLEDO
Meyer Bergman
Millipore
Montagu
Moorfield Group
MYLAN
Navistar
Caterpillar
New Gulf Engineering
Nikko Cordial Securities (nu SMBC Nikko Securities)Nippon Sheet Glass
Nordic Capital
Nordson
Northern & Shell
Oaktree Capital Management
Office Depot
Olayan Investments Company Establishment
Olympus Capital Asia
Pacific Century Group
PALA Investments
Palamon Capital Partners
Paloma Industries
Panorama Capital
Paul Capital
Pepsi Bottling Group
Permira
Perry Capital
Procter & Gamble
Prospector Offshore Drilling
Providence Equity Partners
Prudential
Public Sector Pension Investment Board
QUAD-C Partners
Quilvest
Ramius
Reckitt Benckiser
Reso
RMK Timberland Group
Rockspring
Rosebud Real Estate
ROWAN Companies
Rubus International
Sanpaolo Group (nu Intesa Sanpaolo Group)
SATPO Group
SBERBANK
SCHAWK
Schroders
Ship Trust
Tree Trust
Shire
Signa
SISK Group
Skandinaviska Enskilda Banken
SOCFIN
Société D'administration Et De Gestion Atlantas SAGA
Sportfive Group
SR Technics
Stabilus
STAPLES
STAR Capital Partners
Starwood Capital
State Street Group
Sun Capital
Swire Group
SYKES Enterprises
Taylor Wimpey
TDR Capital
Tele Columbus
Tele2 Group
Temenos Group
TEVA Pharmaceutical Industries
The Heesen Family
Tiger Global Management
Tiger Partners
Timberland
TINICUM
TITAN International
TMD Friction
Tower 2008 Charitable Trust
Towerbrook Capital Partners
Trafalgar Overseas
Tyco Group
UBI Banca
UBM Group
UBS
Unibanco Brazil (nu Itaú Unibanco)
Unicorn Investment Bank
Unicredit Group
United America Indemnity (nu Global Indemnity)
United Technologies Corporation
UPLINE Group
Value-Call
Vastned Offices
Industrial NV
Verizon
Vermilion Energy Trust
Veronis Suhler Stevenson
Vers.Werk Der Zahnärztekammer Westf. Lippe
Vistec Electronic Beam Lithography Group
Vitec Group
Vitruvian Partners
Viva Group
VKGP
Vodafone
Volkswagen Group
VTS Group
Warner Chilcott (nu Actavis)
WE Group
Weather Investments
Weatherford International
Wendel Group
WGZ Bank
White Mountains Insurance Group
Wolseley
Wynnchurch Capital
X-rite
Yamana Gold
York Capital Management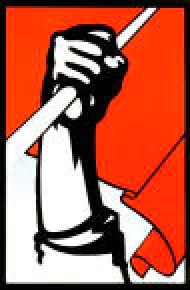 Dette er en artikel fra kpnet.dk - Nyheder hvor der kæmpes !

Klik på ikonerne øverst på siden og gå til kpnet, facebook KPnetavisen og KPnetTV - Se KPnetBlogs her
Udgives af Arbejderpartiet Kommunisterne APK

- ET MODSPIL TIL DET BORGERLIGE MEDIEMONOPOL !




7. november 2014